A Conversation with French comics writer Julia Billet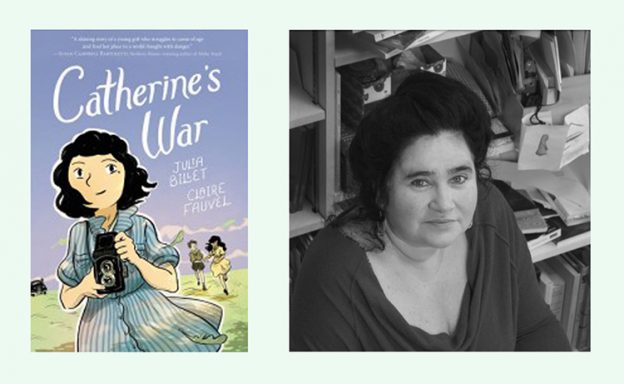 Dates/Times
January 21, 2020
5:00 pm - 6:30 pm
Location
Will Eisner Seminar Room, Billy Ireland Cartoon Library & Musuem
Room 205, Sullivant Hall, 1813 N. High Street
Columbus OH 43210
Julia Billet is an acclaimed French novelist and author of short stories, children's books, and poetry. Billet will be discussing her award-winning graphic novel "La Guerre de Catherine" (Rue de Sèvres, 2012), debuting in the U.S. in translation as "Catherine's War" (HarperCollins) on January 21st.
Billet will be joined in conversation by Dr. Margaret Flinn, Associate Professor of French at The Ohio State University. A book sale and signing will follow the presentation.
This event is free and open to the public.
5:00-6:00 Conversation and Q+A
6:00-6:30 Book sale and signing