A Conversation with Harvey Pekar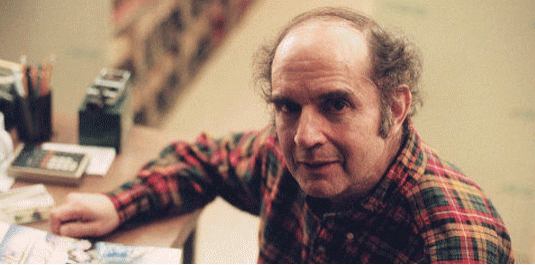 Dates/Times
February 28, 2007
7:00 pm
Location
Mershon Auditorium
27 West 17th Avenue Mall
Columbus Ohio 43210
Mershon Auditorium
February 28, 2007 – February 28, 2007
Book signing follows in the lobby.
For more than 30 years, Ohio native and endearing curmudgeon Harvey Pekar has carefully and hilariously documented his experiences and observations through his autobiographical comics. The absorbing tale of his life and work was the basis for the acclaimed 2003 film American Splendor, which won the Grand Jury Prize at the Sundance International Film Festival. Pekar appears in the film as himself and is also played by Oscar-nominated actor Paul Giamatti.
Inspired by Robert Crumb and the underground "comix" movement, Pekar realized the potential of the medium of comics to tell engaging stories that would appeal to adults. He is an exceptional storyteller who coaxes insight from the ordinary and mundane. Pekar is the author of the long-running comic-book series American Splendor and the graphic novels The Quitter and Our Cancer Year, which he co-wrote with his wife Joyce Brabner. His latest graphic novel, Ego and Hubris: The Michael Malice Story, recounts the life story of another unlikely protagonist, an intelligent yet off-putting young man made memorable by Pekar's deft touch. Pekar writes his comics then collaborates with different artists, including Robert Crumb, Frank Stack, and Dean Haspiel, who supply the artwork.
Pekar will discuss his life's work with Dr. Jared Gardner of The Ohio State University Department of English. This Artist's Conversation is jointly sponsored by the Cartoon Research Library and the Wexner Center for the Arts. A book-signing will follow the presentation. The event is free and open to the public. Submit a question for Gardner to ask Pekar by sending an e-mail to cartoons@osu.edu.
The event is part of Storytelling 2007, a special year of events and exhibitions celebrating graphic narrative. It will take place on the 100th anniversary of the birth of master-storyteller Milton Caniff, the founding donor of the Cartoon Research Library. Caniff was the creator of the comic strips Terry and the Pirates and Steve Canyon.
The podcast of this interview was recorded by the Center for the Study of Teaching and Writing in the Ohio State University College of Humanities.