CXC Event: "My Friend Dahmer" preview screening | Wex Film/Video Theater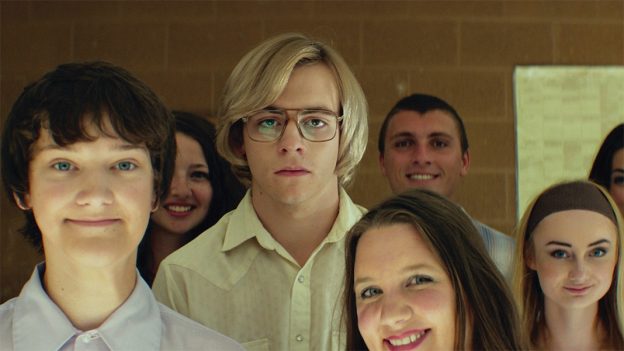 Dates/Times
September 29, 2017
7:00 pm - 9:00 pm
Location
Wexner Center for the Arts Film/Video Theater
1871 N. High Street
Columbus Ohio 43210
My Friend Dahmer, image courtesy of FilmRise
Acclaimed cartoonist John "Derf" Backderf introduces the preview screening of My Friend Dahmer. Adapted from Backderf's award-winning graphic novel, the film recounts the increasingly troubled high school years of notorious serial killer Jeffrey Dahmer. Shot in northeast Ohio (including scenes at Dahmer's childhood home), it's both a remarkable re-creation of late-1970s teen culture and a nuanced portrait of an unbalanced life. (107 min.,DCP)
A graduate of Ohio State, Backderf is the creator of The City, a strip that ran for more than 20 years in alternative newspapers around the country. His graphic novels My Friend Dahmer (2012) and Trashed (2015) have been published in multiple languages around the world. Derf was Dahmer's classmate at Revere High School in Richfield, Ohio.
FREE for all audiences. Reserve your tickets beginning September 25 (limit 2 per person). SOLD OUT
Cosponsored by Wexner Center for the Arts and Billy Ireland Cartoon Library and Museum.
Other participating organizations in this year's Cartoon Crossroads Columbus (CXC) include Columbus College of Art & Design, Columbus Museum of Art, and Columbus Metropolitan Library.