CXC Special Guest Kat Fajardo!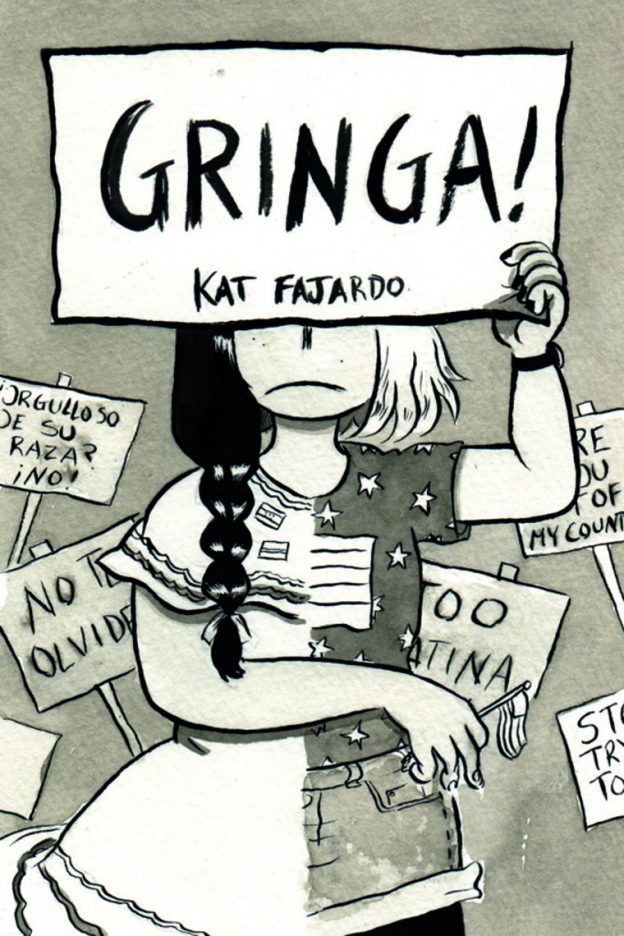 Dates/Times
September 29, 2017 - October 1, 2017

Location
Columbus Metropolitan Library
96 S Grant Avenue
Columbus OH 43215
The Billy Ireland Cartoon Library & Museum and SÕL-CON look forward to welcoming special guest KAT FAJARDO to Cartoon Crossroads Columbus (CXC)! Kat Fajardo is a native NYC cartoonist and illustrator who creates playful and colorful work about self-acceptance and Latinx culture, including Gringa! and her ¡Bandida! series.On Friday, September 29 from 12 – 1 pm, see Kat in Hale Hall for SÕL-CON Lunch Break and Talk Back. Bring your own lunch and catch a panel of Latinx and African American comics creators (John Jennings, Jaime Crespo, and Vicko Alvarez) discussing why race matters in all things comics!
CXC moves to the Columbus Metropolitan Library, Downtown Branch on Saturday, September 30, where Kat will be participating in another SÕL-CON panel from 3- 3:50 pm: What About Gender and Sexuality In POC Comics in Room 3-A. An all-star line-up of SÕL-CON guests digs into the issues surrounding gender and sexuality in POC Comics. Kat will be joined by Kelly Fernandez, Vicko, Jiba Molei Anderson, John Jennings and Breena Nunez, with J Gonzo moderating.
Sunday, October 1 from 2:30 -3:20 pm, don't miss the Kat Fajardo Spotlight, also at the Columbus Metropolitan Library, Downtown Branch, Room 3-A. Moderator Tom Spurgeon will sit down with Kat to discuss her career, her community-minded comics and her experiences in the wider world of comics.
And finally, Kat will be showcasing and selling her work at the CXC Expo and Marketplace (also at the Columbus Metropolitan Library) on Saturday, September 30 from 11 am – 6 pm and Sunday, October 1 from noon-5 pm.
Kat Fajardo is one of the Billy Ireland's four special guests arriving this week. We will also be welcoming Dana Simpson, Derf Backderf, and Signe Wilkinson!
A full schedule of CXC events can be found here. All events are FREE and open to the public, including Friday night's opening reception and Billy Ireland 40th anniversary celebration!