Dana Walrath | Aliceheimer's: Comics, Medicine, and Memory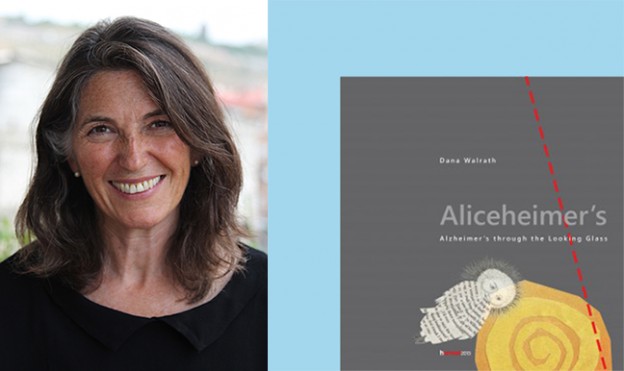 Dates/Times
November 6, 2015
4:30 pm - 5:30 pm
Location
Will Eisner Seminar Room, Billy Ireland Cartoon Library & Musuem
Room 205, Sullivant Hall, 1813 N. High Street
Columbus OH 43210
Dana Walrath is the author of the graphic memoir Aliceheimer's, which chronicles her mother's dementia and how it provided an unexpected community of help including pirates, space/time travel, and Walrath's dead father, looming in the branches of the maple trees around her New England farm house.  This talk will focus on the power of graphic storytelling to heal and support individual caregivers, to support those with memory loss, and to rewrite the story of how we age globally.
Walrath earned a PhD in anthropology from the University of Pennsylvania and an MFA from the Vermont College of Fine Arts.  She has used stories and art in her teaching of medical students at the University of Vermont's College of Medicine.  She is currently working with the Center for Cartoon Studies on their Cartoonist Veteran Project.  Her most recent book is Like Water on Stone, an account of the Armenian genocide in blank verse, which was a finalist for the 2015 Vermont Book Award.
This event is FREE and open to the public. Book signing after the lecture.
Co-sponsored by The Ohio State University Billy Ireland Cartoon Library & Museum, Popular Culture Studies, and Humanities and Medicine: A Working Group at the Humanities Institute