Exploring the Human-Dog Relationship through Canine Cartoons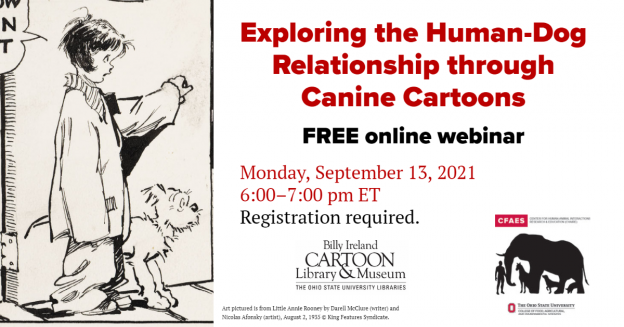 Dates/Times
September 13, 2021
6:00 pm - 7:00 pm
Join us for a webinar that looks at the relationship between dogs and humans from the perspective of animal scientists and animal training professionals. We'll look at famous cartoon dogs from the Billy Ireland Cartoon Library & Museum's latest exhibition The Dog Show: Two Centuries of Canine Cartoons and talk about how popular culture has shaped societal views of dogs and the roles that we see them play today. You'll even see some dogs in action!
FREE and open to all. Registration required.
Presenters: Dr. Liz Parker, Associate Professor, Department of Animal Sciences at The Ohio State University; Michelle Mullins, Owner and Director of Training at Honest to Dog, LLC; Steve Hoyt, Director of Training, Certified Orientation & Mobility Specialist with Pilot Dogs; Dr. Kelly George, Co-director, CHAIRE; and Brian Walker, Cartoonist, Comics Historian, and Curator of "The Dog Show" (on display at the Billy Ireland through October 31, 2021).
This webinar is a partnership between the Billy Ireland Cartoon Library & Museum and the Center for Human-Animal Interactions Research and Education (CHAIRE).
Art pictured is from Little Annie Rooney by Darell McClure (writer) and Nicolas Afonsky (artist), August 2, 1935 © King Features Syndicate.
This virtual program will include automated captioning. If you require an accommodation such as live captioning or interpretation to participate in this event, please email libevents@osu.edu as soon as possible. Requests made at least one week prior to the event will generally allow us to provide seamless access, but the university will make every effort to meet requests made after this date.
Presenters: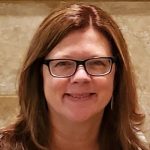 Kelly Ann George, Ph.D. is an Associate Professor – Professional Practice in the Department of Animal Sciences at The Ohio State University and the Co-director of the CFAES Center for Human-Animal Interactions Research & Education (CHAIRE). Dr. George's research and teaching focus on the human-animal relationship and animal welfare, specifically to better understand decisions regarding societal and personal concern for animals and best practices for assessing how an animal in human care copes with its environment. She has presented at national and international conferences and has many peer-reviewed publications. She has created an animal welfare training program called, Alphabetic Welfare, and provides consulting services for organizations as they develop animal welfare programs. Additionally, Dr. George serves on the animal welfare committees of the Columbus Zoo & Aquarium (Columbus, OH, USA) and Wendy's (Headquarters Dublin, OH, USA), and serves as chair of the Zoological Association of America's animal welfare committee.

Elizabeth Parker is an associate professor in the Department of Animal Sciences at The Ohio State University. She teaches many classes, including animal health, anatomy and physiology, introductory animal science, and dog domestication form and function. She is also a veterinarian and a dog person.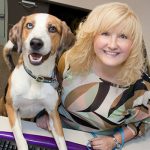 Michelle Mullins CDBC, CPDT-KSA, KPA-CTP
Honest To Dog®
President, IAABC Foundation
Michelle Mullins is the owner and director of training at Honest To Dog® in Richmond, Virginia, USA.  As an IAABC Certified Dog Behavior Consultant, she offers private in-home pet training with a focus on evidence-based training and behavior modification for dogs with fear, aggression, and reactivity, basic training for puppies, and Fear-Free training of pets for veterinary and grooming procedures.
Michelle is the current board president of the IAABC Foundation as well as mentoring IAABC courses. She is a content contributor to the Fear-Free Animal Trainer Course, and both a Fear-Free Certified Animal Trainer and Elite Certified. Michelle is
Michelle's animal training and behavior education include Purdue University's DOGS Course, University of Richmond's Canine Logic and Advanced Canine Logic courses, Karen Pryor Academy's Professional Trainer Course, and Ken Ramirez's Professional Animal Training Seminar.
All her work has the goal of developing long, enriching relationships between pets and their people so she is excited to be a member of CHAIRE (The Center for Human-Animal Interactions Research and Education). Michelle's goals are to teach people to communicate with and train their pets while developing the skills they can apply to all future pets. Michelle is passionate about sharing continuing education in her field as it ultimately provides our clients, both human and canine, the highest quality services available.


Degrees/certifications:
CDBC (Certified Dog Behavior Consultant), IAABC (International Association of Animal Behavior Consultants)
CPDT-KSA – Certified Professional Dog Trainer – Knowledge and Skills Assessed
Fear Free Certified Animal Trainer
Fear Free Elite Certified
KPA CTP – Karen Pryor Academy Certified Training Partner
Contact: michelle@honesttodogrva.com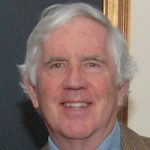 Brian Walker has a diverse background in professional cartooning and cartoon scholarship.  He is a founder and former director of the Museum of Cartoon Art, where he worked from 1974 to 1992.  Since 1984, he has been part of the creative team that produces the comic strips, Beetle Bailey and Hi and Lois. He has written, edited or contributed to forty-five books on cartoon art, including the definitive history, The Comics – The Complete Collection, as well as numerous exhibition catalogues and magazine articles. He taught a course in cartoon history at the School of Visual Arts from 1995 to 1996.  He has served as curator for seventy-five cartoon exhibitions including three major retrospectives, The Sunday Funnies:  100 Years of Comics in American Life, at the Barnum Museum in Bridgeport, Connecticut, 100 Years of American Comics at the Belgian Center for Comic Art in Brussels, and Masters of American Comics at the Hammer Museum and the Museum of Contemporary Art in Los Angeles.  He was Editor-in-Chief of Collectors' Showcase magazine from 1997 to 2000 and is the founder and chairman of the Connecticut Chapter of the National Cartoonists Society.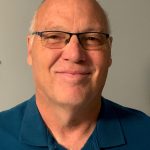 Steve Hoyt is a graduate of Grove City High School and attended the University of Toledo from 1981-1985, where he majored in Community Health, played football, and was team captain of the Rockets. Hoyt worked at Easter Seals as a teacher aide after college for two years and has been with Pilot Dogs for 31 years — 15 years as a Trainer/Instructor, 10 years as Student Services Director, and currently an Orientation & Mobility (O&M) Specialist for six years, & Students Services Liaison. He received his Master's Degree in O&M at Western Michigan University in 2014. He has been married for 30 years and has four children. I enjoy fishing, reading about true stories with disabilities, and spending time with his family.