Frenchy Lunning: Seeking the Shôjo Through an Ecology of Desire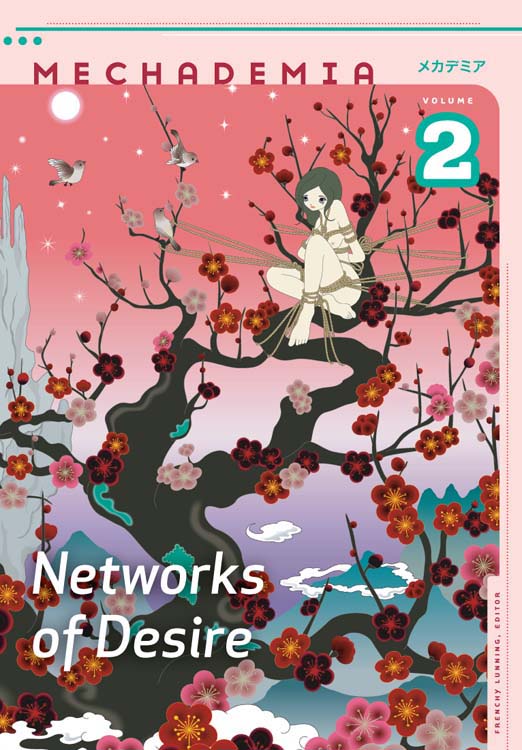 Dates/Times
March 20, 2019
4:00 pm - 5:30 pm
Location
Will Eisner Seminar Room, Billy Ireland Cartoon Library & Musuem
Room 205, Sullivant Hall, 1813 N. High Street
Columbus OH 43210
-There is no single image or iconic aspect of the shôjo…but you know it when you see it.
FUJIMOTO Yukari
It is impossible not to notice the perplexing multitude of contradictions to be found in the materiality of the highly patriarchal culture of contemporary Japan. It is paradoxically encrusted — overpoweringly — with the consuming evidence of the feminine; and not just any feminine, but specifically the young, cute, endearing femininity of the shôjo. Her trace is everywhere, and yet, who or what is she? Travelling through the postwar emergence and consequent proliferation, transformations, and translations of shôjo manga first in Japan, but ultimately globally; this discussion will investigate its various representations, as well as the many scholarly explanations, definitions, and descriptions of the shôjo in order to arrive at a notion of what is, at this moment, the tentative center of what might be understood as a rhizomic ecology of desire. Although various origins, endings, and subterranean mysteries can be plotted deep in its short (perhaps) history, nevertheless, this discussion will grab at the objects entangled in our present that are redolent with shôjo history, texts, images, meanings, and inferences, as they bob up into our view. Inevitably, of course, we will end with more questions than when we began, as she, by nature of her changing temporality and multiplicity, will always evade a definitive profile; yet it is worth the journey.
This event is FREE and open to the public. Let us know you're coming on Facebook
Dr. Lunning has written two books: Subcultural Fashion: Fetish Style (Bloomsbury, 2013), and Cosplay: The Masque of Fandom (University of Minnesota Press, due 2019), and is working on a third, Revolutionary Girl: Shōjo. She also has written various essays in anthologies and journals. The director of the academic conference SGMS: Mechademia Conference on Asian Popular Cultures in both the US and in Asia, she is also the Editor-in-Chief of Mechademia, a completed 10 volume book series published by the University of Minnesota Press dedicated to Asian popular culture, but primarily on Japanese manga and anime; and Mechademia: Second Arc, a biannual journal covering Asian popular culture and its global transmission. She has recently begun working in Object-Oriented Ontology, an aspect Speculative Realism, and has chapters being published in two anthologies: After the "Speculative Turn": Realism, Philosophy and Feminism, eds. Eileen Joy, Katerina Kolozova and Ben Woodard; and Object-Oriented Feminism, ed. by Kathryn Behar. In addition, she has a video and film production firm, Moving Walkway Productions (www.movingwalkway-productions.com), which specializes in music videos, but is now working on a feature-length documentary on jazz and improvisational music.
This event is co-sponsored by the Billy Ireland Cartoon Library and Museum and is supported by a U.S. Department of Education Title VI grant to The Ohio State University East Asian Studies Center.