Koyama And Friends: Publishing, Patronage, and The New Alternative Press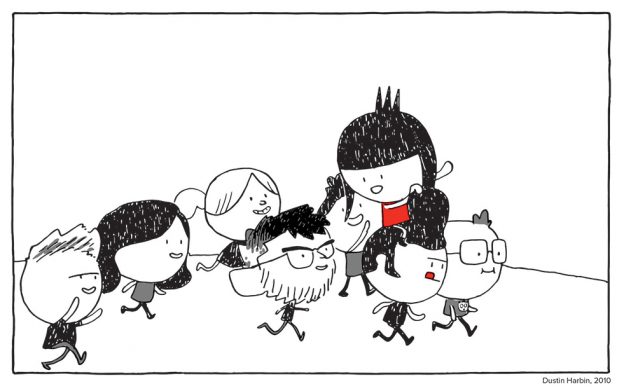 Dates/Times
May 5, 2018 - October 21, 2018

Location
Friends of the Libraries Gallery, Billy Ireland Cartoon Library & Museum
Sullivant Hall, 1813 N. High St.
Columbus Ohio 43210
In 2013, KOYAMA PRESS publisher Annie Koyama began amassing original art to donate to the Billy Ireland Cartoon Library & Museum that would represent a snapshot of the contemporary alternative comics industry. This exhibit of the Koyama Collection offers an introduction to a diverse network of cartoonists, small-press publishers, and collectives operating today. Artists highlighted include Lisa Hanawalt, Michael DeForge, Julia Wertz, Gabrielle Bell, Noah Van Sciver, and more.
Curated by Caitlin McGurk, Associate Curator for Outreach & Assistant Professor
SAVE THE DATE: Friday, September 28, 2018 – Exhibit celebration with Annie Koyama as part of Cartoon Crossroads Columbus festival.