Making Faces Artist Talk with John Kascht (Online Event)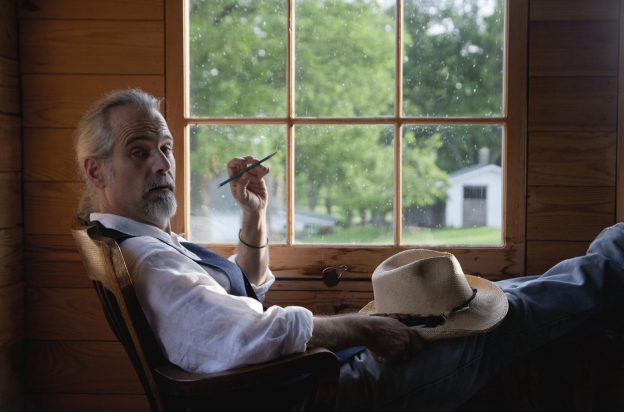 Dates/Times
April 23, 2020
6:00 pm - 7:30 pm
This event is FREE and open to the public. 
Click here to register for this event. You will receive a link to join the event once you have registered.
Join us for an online conversation with John Kascht, the artist behind the brilliant caricatures in the exhibition Making Faces. This traveling retrospective of drawings and paintings personally selected by the artist opened at the Billy Ireland Cartoon Library & Museum on February 15, 2020. Kascht has a skill for honing in on the features that make a face recognizable and then turning it up to eleven. He will talk about his process for creating a caricature and highlight stories of his favorite faces. This will be a 60-minute artist talk. Bring your questions—Q & A to follow.
You can purchase the exhibition catalog online here.
Artist Bio:
John Kascht's satirical drawings have appeared on book covers, billboards, Broadway marquees and more than a few cocktail napkins.  Also, in The New York Times, Entertainment Weekly, Rolling Stone, Esquire, GQ, Time, Newsweek, New York Magazine, The New Yorker, The Washington Post, The Wall Street Journal, Fast Company, LIFE. The Los Angeles Times, Golf Digest, Forbes, TV Guide, The Village Voice, The New York Observer, The Chicago Tribune, Reader's Digest, W, Vibe, Oprah, Glamour, US News and World Report, and MAD magazine.
John's art has been the subject of documentary segments for the Smithsonian, public television, and the Discovery Channel.  Two dozen of his works are in the collection of the Smithsonian National Portrait Gallery.
John is a faculty member of Marywood University's graduate program in Illustration and Design.
He lives on a small farm in Pennsylvania with his wife (a beekeeper) and 500,000 honeybees.
*Image: Artist John Kascht
Photo by A. Greg Raymond