Making Faces: Portraits by John Kascht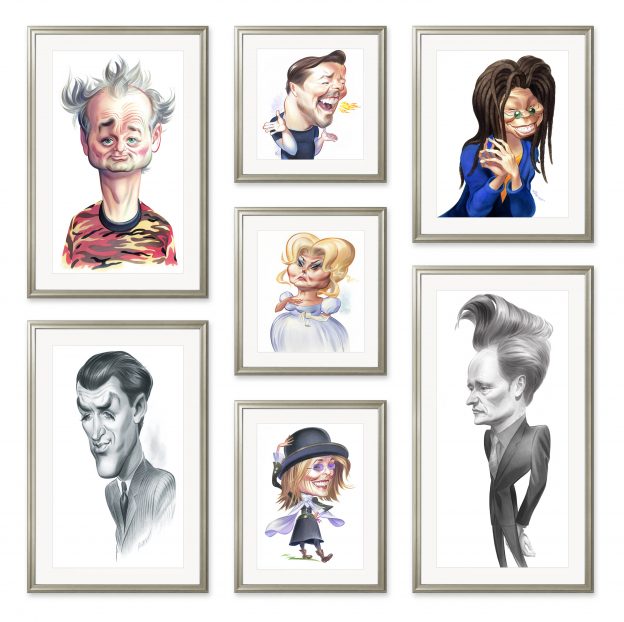 Dates/Times
September 3, 2020 - November 19, 2020
1:00 pm - 4:00 pm
Location
Friends of the Libraries Gallery, Billy Ireland Cartoon Library & Museum
Sullivant Hall, 1813 N. High St.
Columbus Ohio 43210
The Billy Ireland Cartoon Library & Museum presents Making Faces: Portraits by John Kascht, a traveling retrospective of drawings and paintings personally selected by the artist. Kascht's irreverent work turns the leisurely pastime of people-watching into an Xtreme sport. Over a 35-year career as an illustrator, he has created work for theater posters, gallery collections, and most major U.S. publications.
This exhibition features more than 60 satirical portraits of historical and contemporary notables and includes subjects of interest to political junkies, music lovers, moviegoers, pop-culture geeks, history buffs, and even people who hate art shows.
With its star-studded content and wry humor, Making Faces is a bona fide crowd-pleaser. In addition to entertainment, the show delivers a thought-provoking look at the serious intent behind the funny pictures.
Image: Caricatures by John Kascht. Clockwise from lower left: Jimmy Stewart, Bill Murray, Ricky Gervais, Whoopi Goldberg, Conan O'Brien, Diane Keaton and Zsa Zsa Gabor.