Manga Collection Open House | October 6 | 4:30-6:00 pm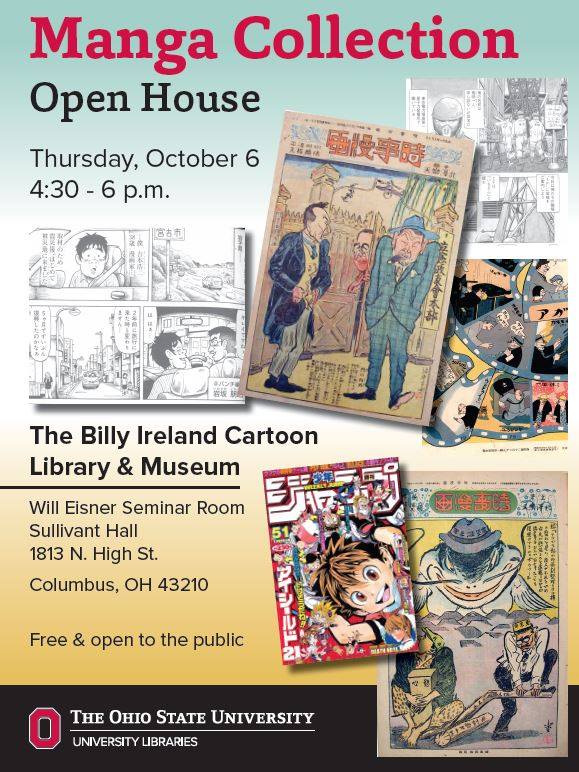 Dates/Times
October 6, 2016
4:30 pm - 6:00 pm
Location
Will Eisner Seminar Room, Billy Ireland Cartoon Library & Musuem
Room 205, Sullivant Hall, 1813 N. High Street
Columbus OH 43210
Come explore the rare treasures of one of the largest university manga collections in the world, right here at OSU! Items on display include early Japanese newspaper comics of the 1920s, original art and sketches, comics related to the 2011 Tohoku earthquake and tsunami, and more.
This event is free and open to the public.
The Billy Ireland Cartoon Library & Museum is located on the north end of Sullivant Hall, 1813 N. High St. The manga collection open house will be held on the 2nd floor in the Will Eisner Seminar room.