Newspaper Comics: Printing and Papercraft Day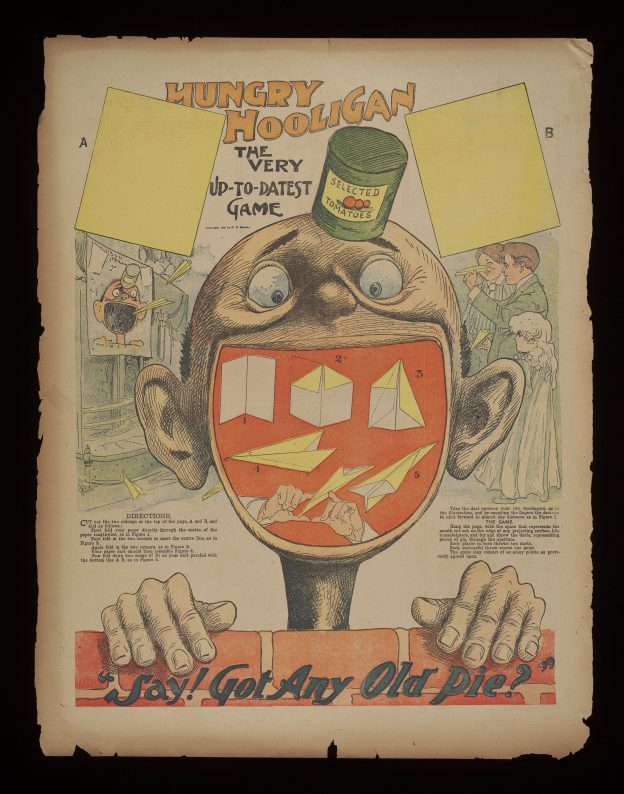 Dates/Times
April 22, 2023
1:30 pm - 4:00 pm
Location
Billy Ireland Cartoon Library & Museum
Sullivant Hall, 1813 N. High St.
Columbus OH 43210
Join us for an afternoon of printing and papercraft fun to celebrate the exhibition Man Saves Comics! Explore more comics and artifacts from the San Francisco Academy of Comic Art Collection shown by print historian Glenn Fleishman. You'll also have the opportunity to learn more about the printing process, print your own letterpress print, and make your own version of some of the papercraft toys printed in early 20th-century newspapers.
(Galleries) 1:30—2pm — Tour of Man Saves Comics! by the exhibition curators Ann Lennon and Caitlin McGurk
(Reading Room) 1:30-4pm drop-in Show and Tell with print historian Glenn Fleishman.
(First Floor Lobby) 1:30-4pm Letterpress Printing — hands-on printing with our friends from the Cincinnati Type & Print Museum
(Eisner Room) — 1:30-4pm Hands-on papercraft. All supplies will be provided.
Light refreshments will be served.