Open House at the Cartoon Library & Museum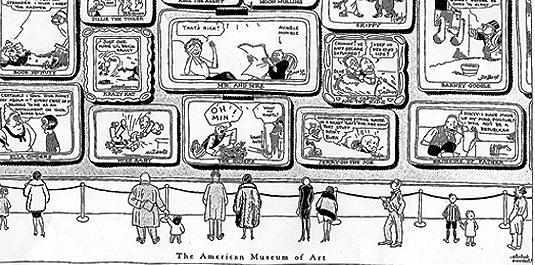 Dates/Times
April 17, 2013
3:00 pm - 5:00 pm
Location
Reading Room Gallery
27 W. 17th Avenue Mall
Columbus Ohio
The Reading Room Gallery
April 17, 2013

Enjoy the Reading Room Gallery Exhibition, Light:  A Forgotten 19th Century Humor Magazine, along with behind-the-scenes tours of the library stacks and a display of treasures from our collection, including originalBone art by Jeff Smith, original Calvin and Hobbes art by Bill Watterson, and original art by P. Craig Russell, acclaimed illustrator of Ring of the Nibelung, The Sandman, Hellboy, and Coraline.
This event is in conjunction with SPACE, Small Press and Alternative Comics Expo.
The first 20 people through the door will receive single day passes to SPACE!