Remembering Ding Exhibit Reception and Lecture by Richard Samuel West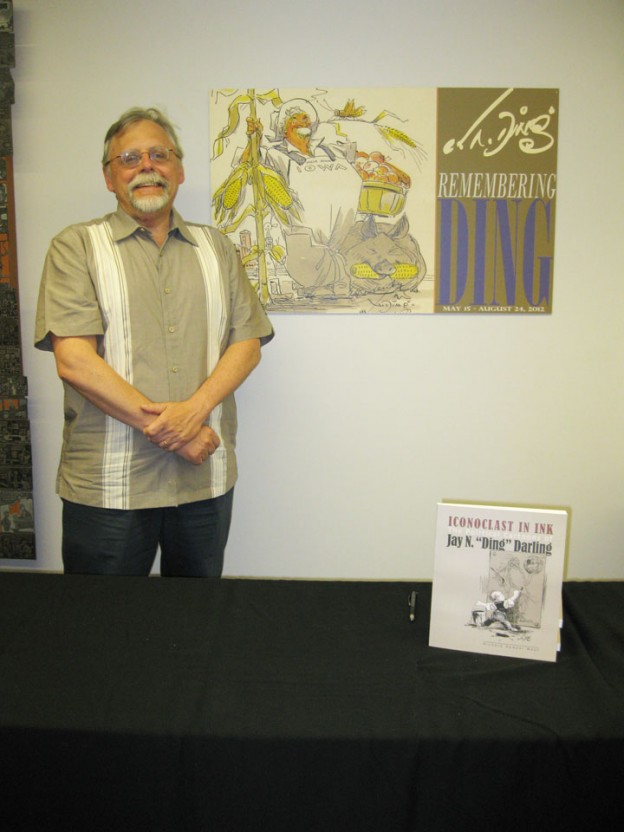 Dates/Times
May 17, 2012 - May 18, 2012
7:00 pm
Location
Reading Room Gallery
27 W. 17th Avenue Mall
Columbus Ohio
The Reading Room Gallery
May 17, 2012 – May 18, 2012

7 p.m. Exhibit reception and book signing
7:30 p.m. These are a Few of My Favorite Dings, lecture by Richard Samuel West
Jay N. "Ding" Darling was regarded by many as America's greatest political cartoonist during the first half of the twentieth century.  A two-time Pulitzer winner, Ding repeatedly topped popularity polls throughout the Twenties and Thirties.  He also was an influential conservationist and a founder of the National Wildlife Federation.  The J.N. "Ding" Darling National Wildlife Refuge on Sanibel Island, Florida, is named in his honor.  Richard Samuel West, author of Iconoclast in Ink: The Political Cartoons of Jay N. "Ding" Darling (which will be available for the first time at this event), will share some of his favorite Ding cartoons and discuss the qualities in Ding's work that made it so extraordinary. Iconoclast in Ink is a profusely illustrated volume celebrating Ding's life and work published by The Ohio State University Billy Ireland Cartoon Library and Museum.
Remembering Ding commemorates the fiftieth anniversary of Ding's death and features several of his best-known cartoons.
The exhibit and opening reception are free and open to the public.