CXC Keynote Speaker: Sally Cruikshank – Animator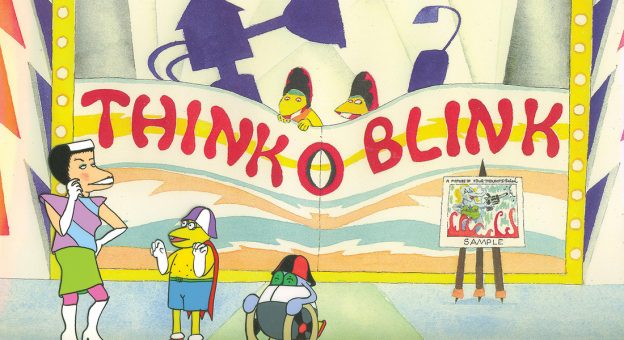 Dates/Times
September 27, 2018
7:00 pm - 8:30 pm
Location
Wexner Center for the Arts Film/Video Theater
1871 N. High Street
Columbus Ohio 43210
Quasi at the Quackadero by Sally Cruikshank. Courtesy of the Academy Film Archive.
As part of the Cartoon Crossroads Columbus (CXC) festivities, the Wexner Center for the Arts presents Sally Cruikshank, animator and illustrator. With a career spanning nearly five decades, Los Angeles–based animator and illustrator Sally Cruikshank explores the boundaries of animated space with a distinctive, cartoony, and often psychedelic style that's infused with an outlandish sense of humor. Her best-known film, the highly regarded Quasi at the Quackadero (1975), was named to the National Film Registry in 2009. In addition to her independently produced projects, Cruikshank has also created animations for Sesame Street, television commercials, and for Hollywood films, including sequences in Twilight Zone: The Movie (1983) and Ruthless People (1986). Her work has screened at museums, festivals, and art houses all over the world.
Free with tickets at the Wexner Center for the Arts.