Scott McCloud: Comics Storytelling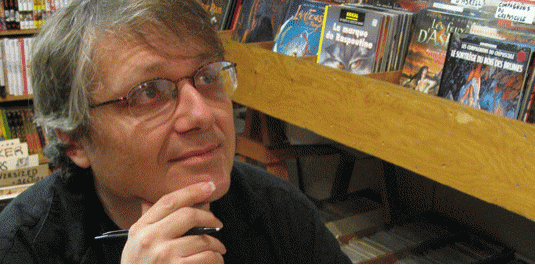 Dates/Times
April 4, 2007
4:30 pm
Location
Wexner Center for the Arts Film/Video Theater
1871 N. High Street
Columbus Ohio 43210
The Wexner Center for the Arts
April 4, 2007
Comics are changing fast, both in the kinds of stories they tell, and how their creators tell them. Thanks to the "graphic novel" movement, the manga invasion, and the growth of webcomics, the story of comics in America is more exciting and unpredictable than ever. Author and comics artist Scott McCloud puts all these trends into perspective in a fast-moving visual presentation.
McCloud is the author of the groundbreaking graphic books Understanding Comics, Reinventing Comics andMaking Comics and is also the creator of the comic book series Zot! McCloud and his family are currently in the middle of a 50-state tour celebrating the release ofMaking Comics.
Co-sponsored by the Wexner Center for the Arts, Cartoon Research Library, Project Narrative, Cognitive and Narrative Theory Working Group, Literacy Studies Working Group, and Professor Cindy Selfe.
The event is part of Storytelling 2007, a special year of events and exhibitions celebrating graphic narrative. It will take place on the 100th anniversary of the birth of master-storyteller Milton Caniff, the founding donor of the Cartoon Research Library. Caniff was the creator of the comic strips Terry and the Pirates and Steve Canyon.