TEEN WORKSHOP: Comics Medium Workshop with Gene Luen Yang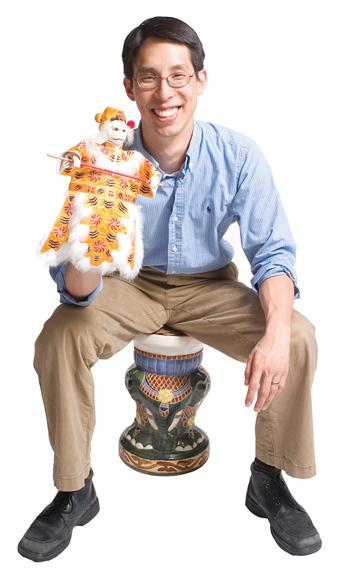 Dates/Times
June 11, 2016
10:30 am - 11:30 am
Location
Will Eisner Seminar Room, Billy Ireland Cartoon Library & Musuem
Room 205, Sullivant Hall, 1813 N. High Street
Columbus OH 43210
Gene Luen Yang is the National Ambassador for Young People's Literature. His book American Born Chinese was the first graphic novel to become a National Book Award finalist in 2006 and it also won the Printz Award and an Eisner Award.
In this hands-on workshop, Yang will talk about how comics work and what makes them different from other media. He will discuss panel size, panel transitions, and panel composition. Students will then work in groups to solve storytelling problems.
This event is free and open to the public between the ages of 12 and 18. No art background is necessary; just bring your imagination and come ready to learn!
Space is limited, so reserve your spot now by emailing us at cartoonevents@osu.edu with your name, and we'll be in touch to confirm your reservation. See you in June!