The Art of the News – Exhibition Reception and Program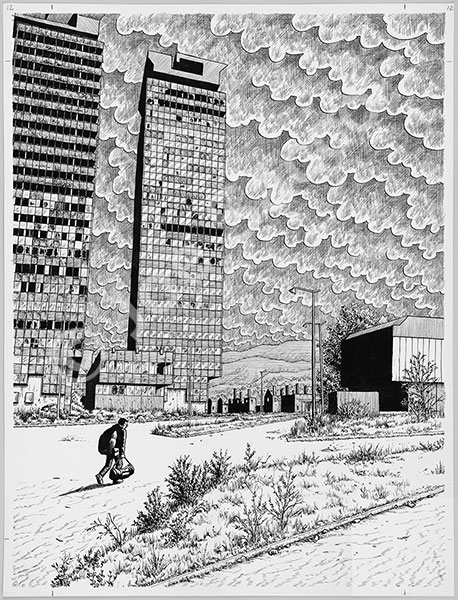 Dates/Times
April 6, 2023
5:00 pm - 7:30 pm
Location
Will Eisner Seminar Room, Billy Ireland Cartoon Library & Museum
Room 205, Sullivant Hall, 1813 N. High Street
Columbus OH 43210
Join us on Thursday, April 6, for a reception and program to celebrate the exhibition The Art of the News: Comics Journalism.
5:00-6:30 pm —  Explore the exhibition. The museum galleries will be open until 6:30 pm. Light snacks and refreshments will be provided in the lobby before the program.
6:30—7:30 pm — Program in the Eisner Seminar Room. Katherine Kelp-Stebbins, co-curator of the exhibition, in conversation with Ben Passmore about the exhibition and his comics work.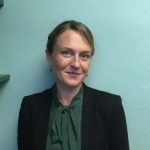 Katherine Kelp-Stebbins is Assistant Professor and Associate Director of the Comics Studies Program in the department of English at the University of Oregon. She is also affiliated faculty in New Media and Culture as well as Women's and Gender Studies. Her work has been published in a number of edited volumes, including The Oxford Handbook of Comic Book Studies, The Comics of Alison Bechdel, Comics Studies Here and Now, and Horrors of War. She has published articles in the journals Studies in Comics, Feminist Media Histories, Media Fields, and Sport in Society.
Ben Passmore is the author of the ongoing comic book series Daygloayhole, as well as the Eisner Award-nominated and Ignatz Award-winning comic collection Your Black Friend: and Other Strangers. He also wrote and illustrated Sports Is Hell (Koyama Press), and collaborated with Ezra Claytan Daniels on BTTM FDRS (Fantagraphics). His forthcoming book, These Black Arms to Hold You Up, is a graphic history of six black activists and their armed resistance against racism and the police state. Passmore contributes graphic reportage and political comics to publications such as The Nib and The New York Times. He lives in Philadelphia.
Additional Resources:
Fighting for a Better History by Ben Passmore
Whose Free Speech? Black Lives Matter, ACLU and Respectability Politics by Ben Passmore
Letter From a Stone Mountain Jail by Ben Passmore 
Featured image at top of page: Joe Sacco, page 12 from The Fixer, 2003. Ink on paper, approx. 17 x 22 inches. On loan from the artist.