The Cartoonist: Jeff Smith, Bone, and the Changing Face of Comics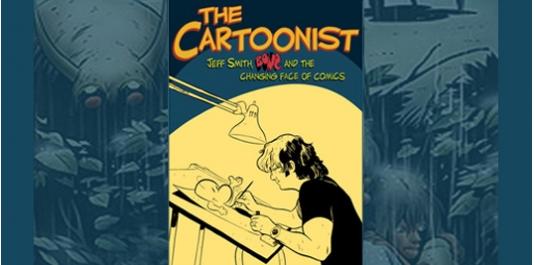 Location
Wexner Center for the Arts Film/Video Theater
1871 N. High Street
Columbus Ohio 43210
Wexner Center for the Arts
May 22, 2013

World Premiere
(Ken Mills, 2009)
The Cartoonist is a portrait of Columbus-based cartoonist and Bone creator Jeff Smith and his impact on the field during the past 20 years. The Wexner Center is pleased and proud to host the film's world premiere.
The film surveys Smith's career during the run of Bone and also captures the key moment when he shifted focus from completing his popular epic to beginning new projects, including Rasl. Shot during the run of Smith's Wexner Center exhibition Bone and Beyond in 2008, the film is filled with interviews with fellow cartoonists including Harvey Pekar, Terry Moore, Paul Pope, and Scott McCloud. (76 mins., video)
Tickets are available through the Wexner Center ticket office or may be purchased online.
Co-sponsored by the Wexner Center for the Arts and the Ohio State University Cartoon Library and Museum.