The Charles M. Schulz Museum presents How to Draw Snoopy's Siblings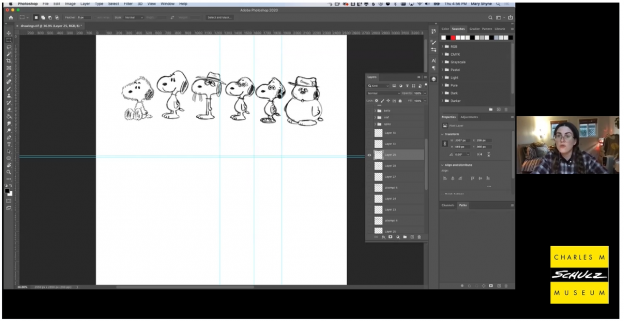 Dates/Times
October 3, 2021
11:00 am - 12:00 pm
Virtual Event
Meet Snoopy's siblings from the Peanuts comic strip and learn to draw Spike, Belle, Marbles, Andy, and Olaf with step-by-step drawing instruction. Join the Schulz Museum and Charles M. Schulz Creative Associates staff artist Mary Shyne as she explores the story of Snoopy's canine family. Then, learn how to draw each of his siblings from the Daisy Hill Puppy Farm Gang with an easy-to-follow drawing demonstration.
This program was originally recorded live on November 12, 2020, for the Charles Schulz Museum and Research Center. Located in Santa Rosa, California, the Schulz Museum is dedicated to exploring the life, art, and legacy of Charles Schulz and Peanuts. Learn more at schulzmuseum.org and look for online and at-home resources, activities, and exhibitions.
CXC is presenting this event to celebrate The Dog Show: Two Centuries of Canine Cartoons, currently on display at the Billy Ireland Cartoon Library & Museum through Sunday, October 31, 2021.
Streaming October 3, 2021 on YouTube, Facebook, and Twitch and at https://www.cartooncrossroadscolumbus.org/?session=the-charles-m-schulz-museum-presents-how-to-draw-snoopys-siblings