The Dog Show: Two Centuries of Canine Cartoons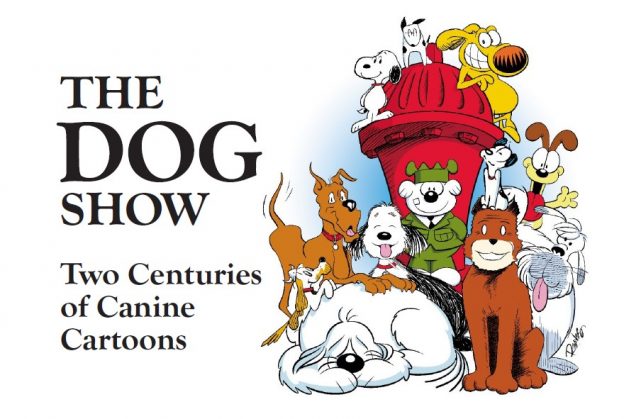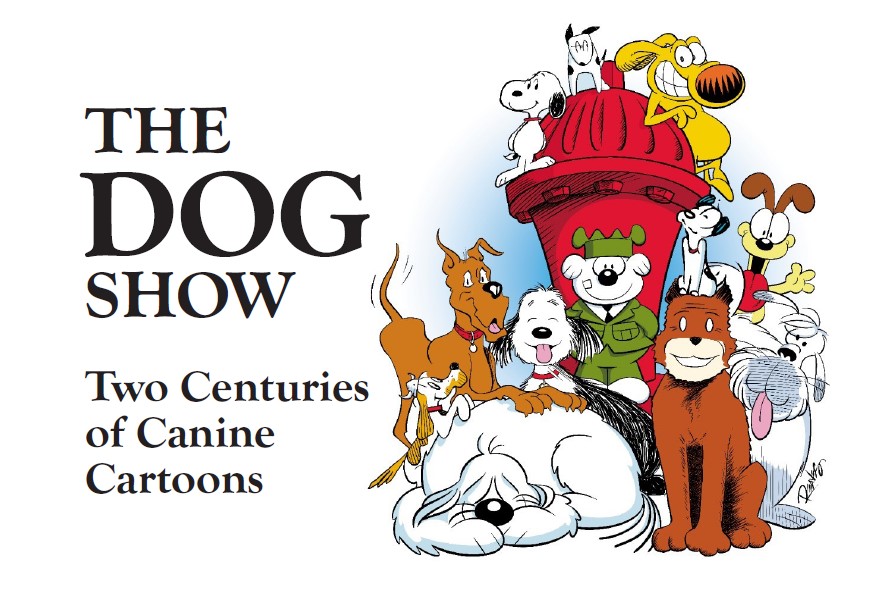 Dates/Times
June 19, 2021 - October 31, 2021
1:00 pm - 5:00 pm
Location
Robinson Gallery, Billy Ireland Cartoon Library & Museum
Sullivant Hall, 1813 N. High St.
Columbus OH 43210
Humans and dogs have a special relationship that goes back to our earliest encounters. There is evidence of an enduring graphic legacy of dogs in art. An 8,000-year-old petroglyph mural recently discovered in the Arabian Desert depicts dogs with leashes helping a hunter who is holding a bow. Dogs continue to take on roles as loyal companions, dedicated workers, and talented performers. Today, canines are also celebrated icons of popular literature, art, and culture.
This exhibition documents the fascination that cartoonists have had with our furry friends. Beginning with political cartoons from the 19th century and moving through to 21st century creations like Dav Pilkey's Dog Man, over one hundred different characters are showcased. There are original cartoons starring vintage comic strip canines, including Buster Brown's Tige, Little Orphan Annie's Sandy, Dagwood and Blondie's Daisy, and Charlie Brown's Snoopy. Modern mutts like Odie from Garfield, Otto from Beetle Bailey, Ruff from Dennis the Menace, Farley from For Better or For Worse, and Earl from Mutts are also here. All of the major cartoon genres are represented — comic strips, editorial cartoons, magazine cartoons, comic books, illustration, and animation. 
The Dog Show: Two Centuries of Canine Cartoons promises to be an entertaining and enlightening exhibit for visitors of all ages.
Curated by cartoonist and cartoon scholar Brian Walker.
The Human-Dog Relationship — 3-minute video
Dr. Kelly George of The Ohio State University's Center for Human-Animal Interactions Research and Education (CHAIRE) and her assistant Bear explore comics and cartoons from The Dog Show from the perspective of animal scientists.  Learn about how popular culture has shaped societal views of dogs and the roles that we see them play today.
Image Credit: Art by Eric Reaves. Snoopy © PNTS; Biscuit © Jan Eliot; Grimmy © Grimmy, Inc.; Marmaduke © UFS; Farley © Lynn Johnston Productions, Inc.; Otto © Comicana, Inc.; Earl © Patrick McDonnell; Odie © Paws; Snert © King Features Syndicate, Inc.; Dawg © Comicana, Inc.; Sandy © Tribune Media Services, Inc.; and Ruff © North America Syndicate, Inc. Used by permission.