What a Hoot! A Mike Peters Retrospective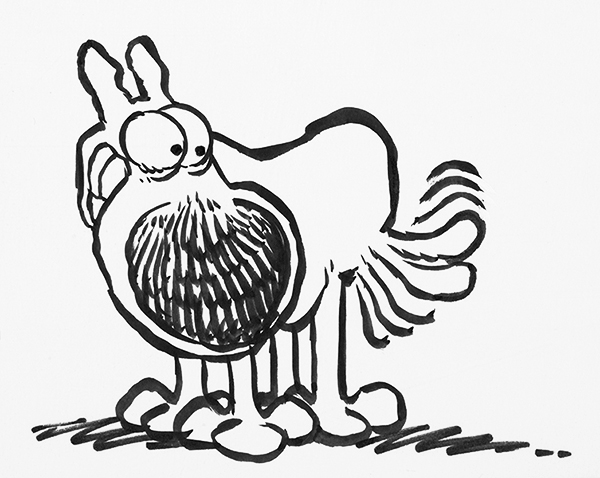 Dates/Times
November 5, 2016 - March 12, 2017
1:00 pm - 5:00 pm
Location
Robinson Gallery, Billy Ireland Cartoon Library & Museum
Sullivant Hall, 1813 N. High St.
Columbus OH 43210
Grimmy from Mother Goose and Grimm by Mike Peters
What a Hoot! A Mike Peters Retrospective examines the life and work of the Pulitzer Prize-winning editorial cartoonist and creator of the King Features comic strip Mother Goose and Grimm. Between his popular strip's host of hilarious animals and a body of editorial cartoons spanning nine presidencies, visitors will learn about Peters' world-view as well as his fervent sense of humor.
Peters' early work will also be featured, from his time as a student and in the Army. This retrospective celebrates the energy, intelligence, and laugh-out-loud humor that have characterized Mike Peters' work for nearly 50 years.
Curated by Professor Emerita Lucy Shelton Caswell with the Peters' donations and loans to the Billy Ireland Cartoon Library & Museum. Co-sponsored by King Features Syndicate.