Will Eisner: 75 Years of Graphic Storytelling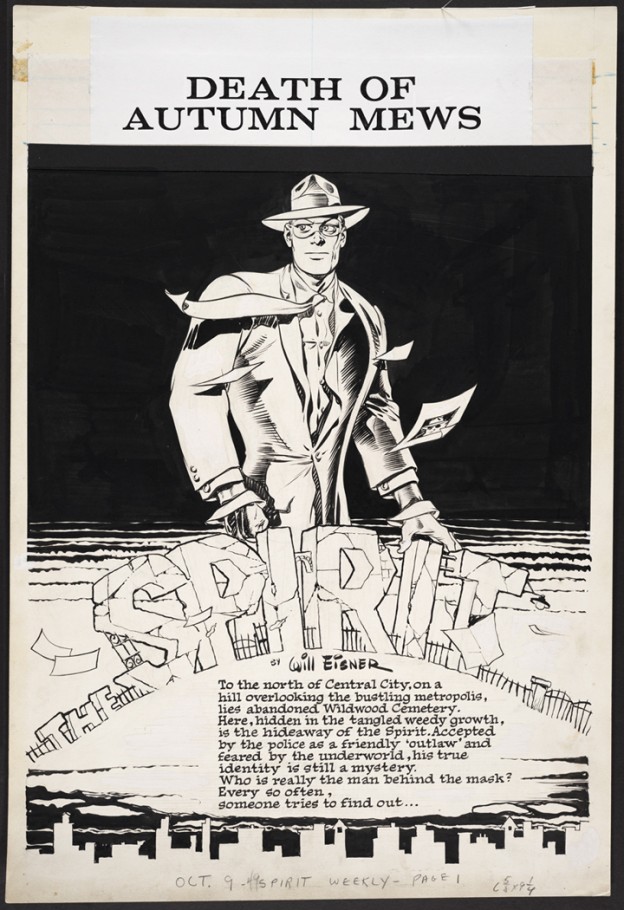 Dates/Times
August 16, 2014 - November 30, 2014

Location
Billy Ireland Cartoon Library & Museum
Sullivant Hall, 1813 N. High St.
Columbus OH 43210
Image:  Will Eisner, "The Spirit", October 9, 1949, Spirit Weekly page 1. Will Eisner Collection, The Ohio State University Billy Ireland Cartoon Library & Museum. THE SPIRIT and WILL EISNER are Registered Trademarks of Will Eisner Studios, Inc. Reprinted with permission.
It is nearly impossible to discuss the history of American comics without mentioning the name Will Eisner. On August 16, the Billy Ireland Cartoon Library & Museum will open a new exhibit entitled Will Eisner: 75 Years of Graphic Storytelling, highlighting works from the library's holdings. The show will feature original art from some of Eisner's greatest works including The Spirit, Contract With God, Dropsie Avenue, Last Day in Vietnam, and The Plot, as well as rarely-seen selections from his student days, his early work as a commercial artist, and his comics for the military. As a key figure in the birth of the comics industry in the 1930s and the rise of the graphic novel in the 1980s, Eisner influenced—directly and indirectly—everyone involved with graphic storytelling, as an artist, an editor, an entrepreneur and an educator. This exhibit explores the range of Eisner's work spanning nearly eight decades and documents his impact on the development of comics over the past century.
Curated by Caitlin McGurk and Jared Gardner.