Will Eisner: Life and Legacy|Presentation by Cartoonist Jeff Smith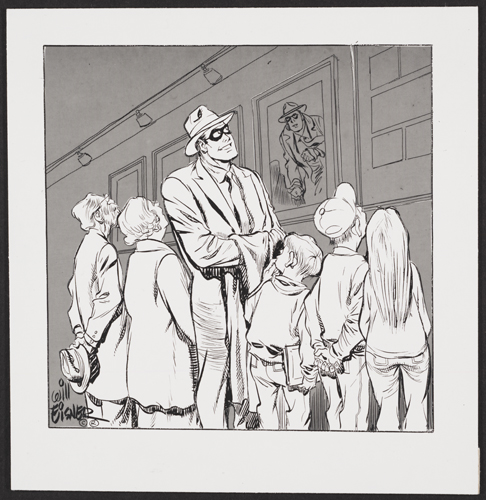 Dates/Times
October 30, 2014
6:00 pm - 8:00 pm
Location
Billy Ireland Cartoon Library & Museum
Sullivant Hall, 1813 N. High St.
Columbus OH 43210
Image: Will Eisner Collection, The Ohio State University Billy Ireland Cartoon Library & Museum. THE SPIRIT and WILL EISNER are Registered Trademarks of Will Eisner Studios, Inc. Reprinted with permission.
Exhibit Reception from 6:00-7:30 pm | Lecture at 7:30 pm
In celebration of the current exhibition, Will Eisner: 75 Years of Graphic Storytelling, the public is invited to a free presentation by Columbus cartoonist Jeff Smith, creator of the bestselling graphic novel Bone and friend of Will Eisner, on October 30 at 7:30 pm. Smith will discuss the legacy and impact of Will Eisner's life and career. Prior to the talk, there will be an exhibition reception from 6:00-7:30 pm where you can view the current exhibits and enjoy light refreshments. The talk takes place in the Jean and Charles Schulz Lecture Hall (room 220) on the second floor.