World of Shojo Manga! Mirrors of Girls' Desires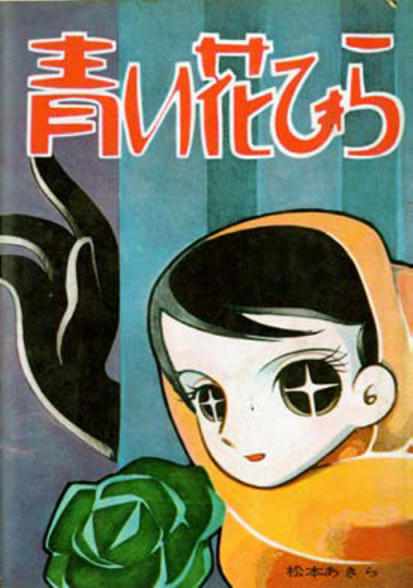 Dates/Times
March 28, 2015 - July 5, 2015

Location
Billy Ireland Cartoon Library & Museum
Sullivant Hall, 1813 N. High St.
Columbus OH 43210
Image:  Matsumoto, Akira (Reiji). Aoi Hanabira (Blue Petals) (Tokyo: Showa Manga Shuppansha, 1958).
The Billy Ireland Cartoon Library & Museum will celebrate women's history month and its international holdings with the opening of World of Shojo Manga! Mirrors of Girls' Desires, a traveling exhibit curated by Masami Toku, Dept. of Art and Art History, CSU-Chico.
Many different kinds of manga have been published for different ages, genders, and fans' favorite themes since the 1970s. One of the major characteristics of Japanese manga is that it has split into boy's (shonen) and girl's (shojo) manga, each developing in its own way. Based on readers' expectations, each boy's and girl's manga has its own theme. Regardless of the subject, the main theme in boy's manga is competitive fighting, and how the heroes become men by protecting women, family, country, or the earth from enemies, while the theme of girl's manga is simply love. Within this context, the topics in shojo manga have changed in response to girls' expectations and have developed into diverse subjects over the last 70 years since World War I. This exhibition will focus on discussing the specific phenomenon of women's changing roles and expectations in Japan.
The exhibit features artwork by twelve artists, including female mangaka Masako Watanabe, Miyako Maki, Machiko Santonaka, and Moto Hagio. Original and reproduced shojo manga will be displayed along with books, magazines, and other related materials (e.g. figures, toys) in their context to help audiences understand the power of visual pop culture as the influences appear often in mass media, including TV animation and toy products.
Masami Toku is a professor in the Department of Art and Art History, CSU, Chico where she teaches courses in art education, multicultural perspectives of art appreciation, and works internationally as an educator, publisher, researcher, and speaker. Professor Toku  created this touring exhibition to explore the role of visual pop culture that impacts U.S. society through the phenomenon of manga in Japan and introduce manga's value and contribution to visual culture and society with a special emphasis on shojo manga.
This exhibit will be part of a continuing celebration of manga throughout Spring semester, including two symposiums: Classic Manga and Development & Globalization of Manga. Manga at a Crossroads: Classic Manga, Development and Globalization of Manga symposia proceedings are now available on the Ohio State Knowledge Bank.
Join us on Saturday, April 4th from 5:00-7:00 pm for the opening reception of World of Shojo Manga! Mirrors of Girls Desires in the Eisner Seminar Room (205). Cosplayers are welcome and encouraged!
A color exhibition catalogue for World of Shojo Manga! Mirrors of Girls' Desires (2013 – 2015) includes information of the characteristics of shojo manga (girls' comics in Japan) and also 12 artists' profiles, artworks and interviews. Published in 2013, the catalogue is available online.