San Francisco Academy of Comic Art Collection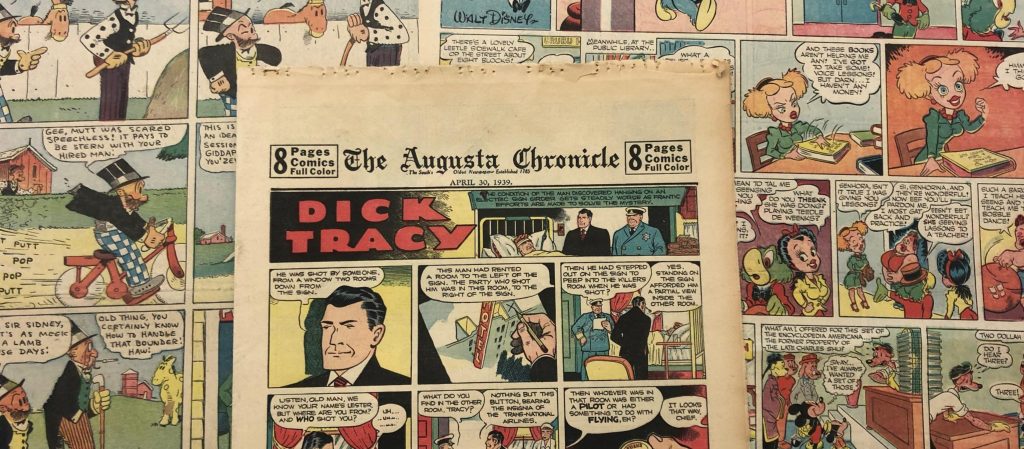 The San Francisco Academy of Comic Art Collection
The San Francisco Academy of Comic Art (SFACA) Collection is the life work of author and collector Bill Blackbeard, whose goal was to establish a complete collection of cartoon art from American newspapers, beginning with the earliest examples. In addition, the SFACA collection grew to include popular periodicals, popular fiction, popular film, narrative art reference works, comic books and graphic novels, dime novels and story papers, Victorian cartoon-illustrated fiction, science fiction fanzines, British boys' papers and "penny dreadfuls," and the works of significant fiction writers, all of these reflecting Blackbeard's desire to amass a comprehensive collection of popular narrative.
It consists of 2.5 million newspaper comic strip clippings, single comic pages, complete Sunday sections, entire newspapers and bound volumes of American newspapers, dating from 1893 to 1996.
In 1997, Blackbeard sold the SFACA collection to the Billy Ireland Cartoon Library & Museum at the Ohio State University, ensuring that the collection would be kept intact and remain available for research. The collection, 75 tons of material in all, was carried in 1998 from California to Ohio in six moving vans.
Blackbeard worked collecting, editing, and publishing comic strip collections, until his passing in March 2011.
The collection arrived at the Billy Ireland without an inventory or catalog. In order to describe the incredible number of clippings and pages, we have created three Finding Aids or inventories to help users searching for comic strips, newspapers, and cartoonists. These Finding Aids are continuously being updated. Be sure to search ALL THREE for any artists, comic strip titles, or newspaper titles you are interested in, as they are interrelated. If you cannot find what you are looking for, we encourage you to get in touch by contacting us at cartoons@osu.edu.
Finding Aid Links
1. San Francisco Academy of Comic Art Collection Part 1, Clipped Newspaper Comic Strips
Inventory includes the comic features clipped from varied newspapers by the collector
Will be most useful to researchers focusing on a particular comic feature
2. San Francisco Academy of Comic Art Collection: Part 2, Newspaper Titles
Inventory of newspaper titles that contain cartoon and comic art
Will be of use primarily to those who want to study a chronological run of Sunday sections from a particular newspaper
*Note: This collection does not hold full runs of newspaper titles. This finding aid lists pages extracted by Blackbeard for their visual content. You can search for bound volumes of newspapers, that he kept in-tact, in the OSU library catalog https://library.osu.edu/.
3. San Francisco Academy of Comic Art Collection: Part 3, Newspaper Artists
Inventory of works by  particular newspaper artists selected by the collector
Will be useful to those researching a particular artist; frequently, there is early work that is difficult to find elsewhere.
Please contact us for additional information or to schedule an appointment to access this collection. https://cartoons.osu.edu/collections/visit-the-reading-room/
Digital Exhibit: Man Saves Comics
Man Saves Comics: Bill Blackbeard's Treasure of 20th Century Newspapers, an exhibition curated by Caitlin McGurk & Ann Lennon at the Billy Ireland Cartoon Library & Museum, on view November 12, 2022 – May 7, 2023.
You can view a digital version of the exhibition HERE.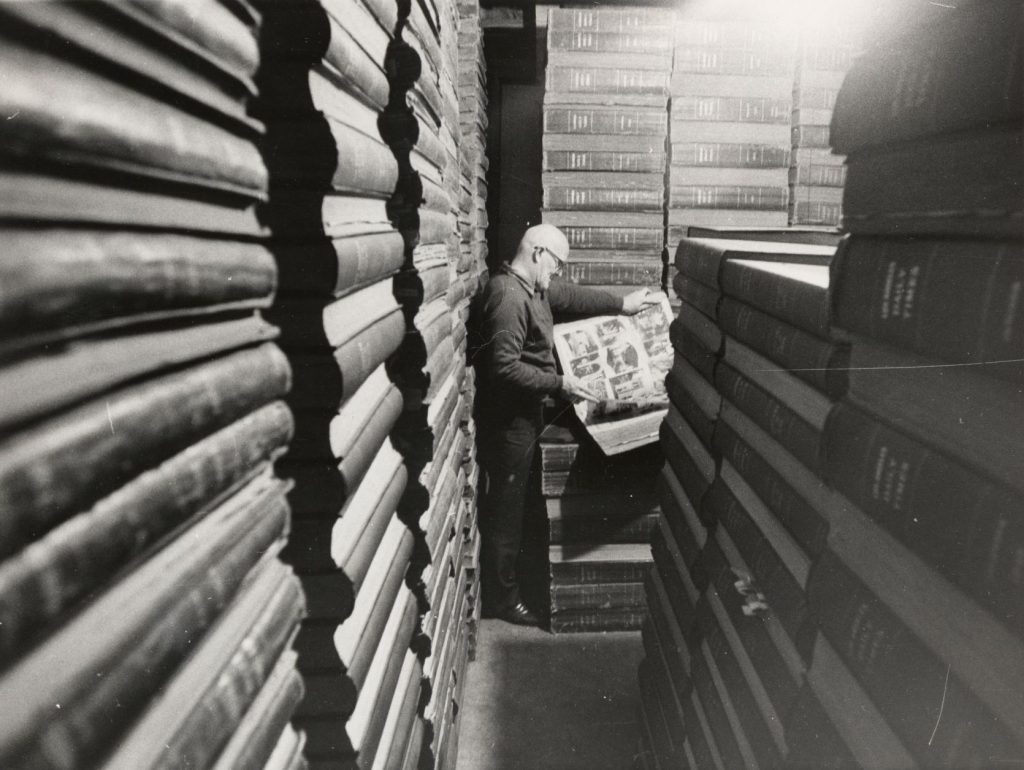 Comic Book Adaptation of the Bill Blackbeard Story
Displayed here is an original page from the comic book Bill Blackbeard: The Collector Who Rescued the Comics. Created by curator Jenny E. Robb and cartoonist Alec Longstreth, the comic tells the story of the San Francisco Academy of Comic Art Collection and its importance.