The Dog Show: Gallery of Cartoon Dogs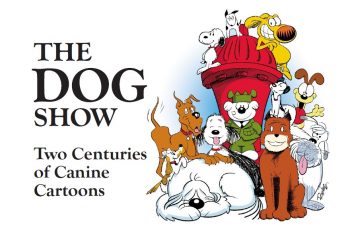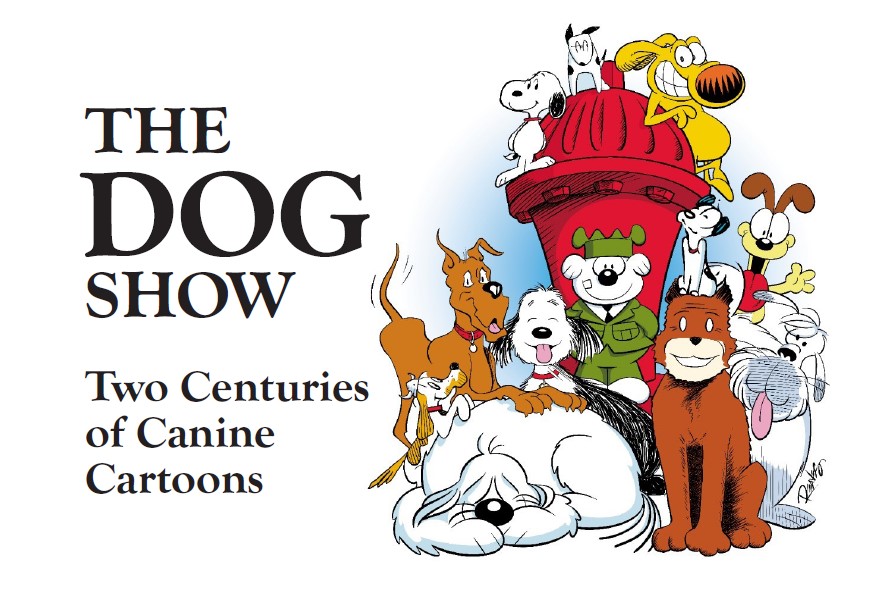 Gallery of Cartoon Dogs
The Dog Show: Two Centuries of Canine Cartoons features more than one hundred cartoon dogs from the Billy Ireland Cartoon Library & Museum collections and on loan for the exhibition from private collections. Here's a list of the dogs on display (*note this is a work in progress—additional dogs are being added):
Dogs on Display
Barfy – The Family Circus by Bil Keane

Beauregard Bugleboy – Pogo by Walt Kelly


Biscuit – Stone Soup
Bitsy – Marvin
Daisy – Blondie by Murat "Chic" Young

Dawg – Hi and Lois by Mort Walker and Dik Browne


Dogbert – Dilbert and Dogbert
Dog Man – Dog Man by Dav Pilkey
Earl – Mutts by Patrick McDonnell


Fang – The Duplex
General Lee – Wee Pals by Morrie Turner


Goofy – Disney Studios
Grimmy – Mother Goose & Grimm by Mike Peters


Howard Huge – Howard Huge
Napoleon – Napoleon
Offissa Pupp – Krazy Kat
Otto – Beetle Bailey
Pup Dog – Pogo by Walt Kelly


Rivets – Rivets
Rosebud – Bloom County
Rover – Red and Rover
Ruff – Dennis the Menace
Sandy – Little Orphan Annie
Sinbad – by Edwina Dumm

Comic Books

Ace Detective Comics No. 254 Sheldon Moldoff & Ira Schnapp DC
Astro The Jetsons Unknown Gold Key
Augie Doggie Augie Doggie #1 Harvey Eisenberg Gold Key
Beagle Boys Walt Disney The Beagle Boys Pete Alvarado (pencils) and Larry Mayer (inks) Gold Key
Cosmo the Space Dog Guardians of the Galaxy Annual #1 Giuseppe Camuncoli & Jean-Françoise Beaulieu Marvel
Deputy Dawg Deputy Dawg No. 1238 Fred Fredericks Dell
Dog Man Dog Man Pilkey, Dav Graphix
Dollar Richie Rich No. 3 Unknown Harvey Classics
"Emrys, Lundy
" Beasts of Burden #1 Rafael Albuquerque Dark Horse
Goofy Walt Disney's Goofy Dick Moores Dell Publishing Co
Hector the Bulldog Looney Tunes No. 40 Mike DeCarlo DC
Hot Dog Jughead's Pal Hot Dog #1 Nate Butler Archie Comics
Huckleberry Hound Huckleberry Hound No. 990 Harvey Eisenberg Dell Publishing Co.
Krypto Adventure Comics Curt Swan & George Klein DC
Lassie Lassie No. 10 Morris Gollub Dell Comic
Lockjaw (1st choice) Ms. Marvel #8 Jamie McKelvie & Matthew Wilson Marvel
Mighty Manfred the Wonder Dog "Tom Terrific no. 3
" Gene Deitch (creator — did he work on the comics?) Pines Comics
Mr. Peabody Mr. Peabody and Sherman #1 Jorge Molongo IDW
Muttsy (1st choice) Sad Sack's Muttsy the Talking Dog #105 George Baker Harvey Comics
Napoleon Napoleon and Uncle Elby Stephen Douglas
Ren The Ren and Stimpy Show Unknown Marvel Comics
Rex the Wonderdog (1st choice) Adventures of Rex the Wonder Dog #29 Gil Kane DC
Ruff & Reddy Ruff and Reddy No. 9 Mac Rey Dell
Rufferto Sergio Aragonés Groo and Rufferto Sergio Aragonés Dark Horse
Santa's Little Helper Simpsons Comics #45 Unknown Bongo
Scamp Walt Disney's Scamp Al Hubbard Dell
Scooby Doo Hanna Barbera's Scooby Doo No. 15 Joe Staton DC
Spike and Tyke MGM's Spike and Tyke # #8 Dell
Top Dog The Secret Life of Top Dog Warren Kremer Star Comics
Underdog Underdog No. 2 Frank Johnson Charlton Comics

More Dogs

Our collections include many additional dog characters that are not represented in The Dog Show including:

Top Image Credit: Art by Eric Reaves. Snoopy © PNTS; Biscuit © Jan Eliot; Grimmy © Grimmy, Inc.; Marmaduke © UFS; Farley © Lynn Johnston Productions, Inc.; Otto © Comicana, Inc.; Earl © Patrick McDonnell; Odie © Paws Inc.; Snert © King Features Syndicate, Inc.; Dawg © Comicana, Inc.; Sandy © Tribune Media Services, Inc.; and Ruff © North America Syndicate, Inc. Used by permission.