Celebrating the Life and Art of Barbara Shermund with Liza Donnelly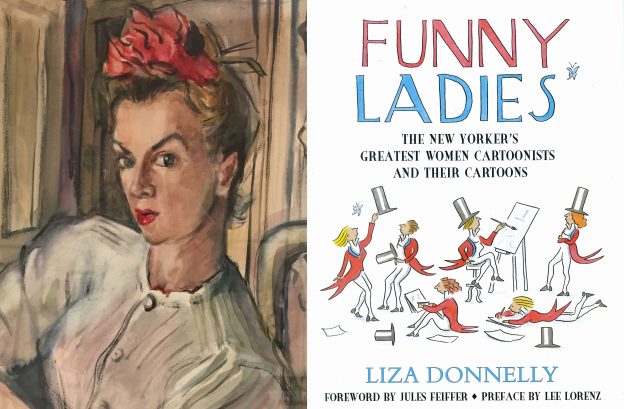 Dates/Times
February 7, 2019
6:30 pm - 8:30 pm
Location
Jean and Charles Schulz Lecture Hall
Room 220, Sullivant Hall, 1813 North High Street
Columbus OH 43210
Join us on Thursday, February 7th at 6:30pm for a program and reception celebrating Barbara Shermund, the subject of our current exhibit, Tell Me A Story Where The Bad Girl Wins: The Life and Art of Barbara Shermund, on display through March 31st at The Billy Ireland Cartoon Library & Museum.
6:30pm,  Jean and Charles Schulz Lecture Hall: Presentation by New Yorker cartoonist and resident cartoonist of CBS News, Liza Donnelly, on cartoonists who are women who have worked at The New Yorker. Introduction by Dr. Judith Yaross Lee, author of Defining New Yorker Humor. Opening remarks by Amanda Gormley, art collector and niece of Barbara Shermund.
7:30pm: Reception, exhibit viewing, and book signing for Liza Donnelly's Funny Ladies: The New Yorker's Greatest Women Cartoonists and Their Cartoons
Please note: our galleries will remain open from 1:00pm to 8:30pm on February 7th for exhibit viewing before and after the program.
Let us know you're coming on Facebook!