Koyama Press Day: A Celebration of Comics Benefactor Annie Koyama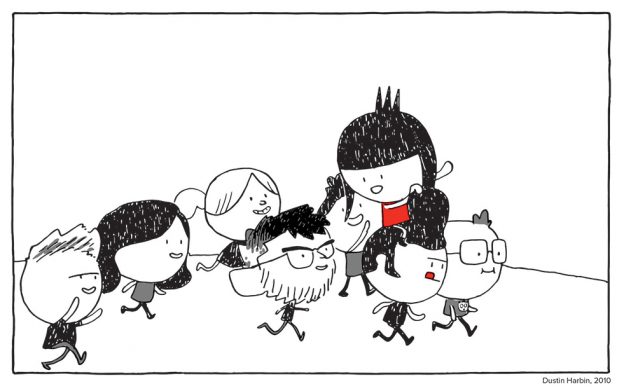 Dates/Times
September 28, 2018
1:30 pm - 3:30 pm
Location
Will Eisner Seminar Room, Billy Ireland Cartoon Library & Musuem
Room 205, Sullivant Hall, 1813 N. High Street
Columbus OH 43210
Join CXC 2018 special guest Annie Koyama, CXC 2018 special guest Jessica Campbell, and CXC 2018 featured guests Keiler Roberts and Dustin Harbin as the anchors of a rollicking panel placing the spotlight on Koyama Press at its tenth anniversary, and comic arts patron Koyama herself as a support of comics-makers and their wonderful creations as with the gift of art to the Billy that makes up the basis of this exhibit.
Annie Koyama is a former film producer who accidentally got into small press publishing. Her mandate is to promote and support a wide range of emerging and established artists via comics, graphic novels, art books, zines and through various art projects. Known for her alternative edge and diverse range of titles, Koyama's roster ranges from autobiography to photography, horror to humor, and more.
A full schedule of CXC events can be found here.  All events are FREE and open to the public, including Friday night's opening reception at the Billy Ireland Cartoon Library & Museum.