Global Comics Lecture Series: From Tahrir to "The Solar Grid" by Artist and Middle East Comics Scholar Ganzeer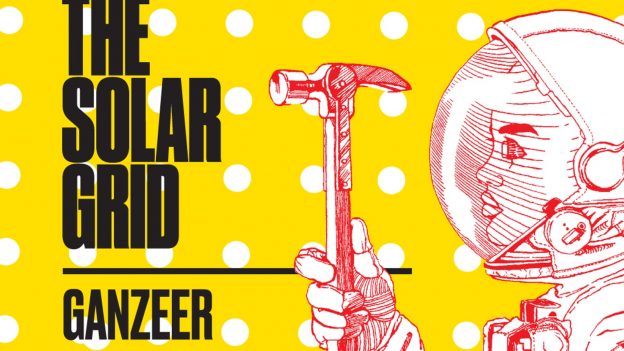 Dates/Times
October 19, 2020
2:00 pm - 3:30 pm
The Ohio State University Libraries' International and Area Studies Department presents a Global Comics Series, a transnational lecture series on global comics scholarship. As part of this series, global comic scholars visit the Ohio State campus to present on transnational issues from distinct area studies' regional perspectives. Topics include global comic scholarship on immigration/migration, nationalism, identity and culture, feminism and more.
This virtual event in the series will focus on the Middle East. Ganzeer, a well-known artist in Egypt, will talk about how his street art activism during the tumultuous events of Egypt's Tahrir Square uprising in 2011 inspired an ambitious graphic novel. Set in various future eras, "The Solar Grid" imagines a dystopian progression of events leading to climate disaster and the exacerbation of global inequalities. Drawing on the possibilities of science fiction, Ganzeer's graphic novel dives into the future implications of colonialism, racism, industrialism, consumerism and environmentalism.
REGISTER NOW for this virtual event
If you require an accommodation such as live captioning or interpretation to participate in this event, please email libevents@osu.edu as soon as possible. Requests made at least a week in advance will generally allow us to provide seamless access, but the university will make every effort to meet requests made after this date.  A captioned recording of this program will be posted to the University Libraries website within 10 business days following the event.
Sponsored by: The Ohio State University's Center for Latin American Studies, Center for Slavic and East European Studies, and East Asian Studies Center, with funds from the U.S. Department of Education Title VI grant, the Area Studies Department, University Libraries, the Middle East Studies Center, the Department of Near Eastern Languages & Cultures, and the Billy Ireland Cartoon Library & Museum.
For more information on this series, please contact Nena Couch, Head, Area Studies and Thompson Library Special Collections at couch.1@osu.edu